August 13, 2017 in Children's Ministry
RALLY SUNDAY WAS HELD SEPTEMBER 10
A fun time was had by all at LAVINRAC 2017, our Rally Sunday event. About 20 students played carnival games, won prizes and packed boxes for the start of our Operation Christmas Child mission. Many thanks to the high school students and adults who helped with the event. Thirty-two boxes were completed, about one-third of our goal of 106 this year. We will continue to collect offerings for the shipping cost on our boxes; $9 per box is the goal.
Sunday school classes start Sunday, September 17th. Teachers are ready to go with curriculum. Our teachers this year are Jason Krumvieda (HS), Kerry Ellis (MS) Sara and Dave Rief (3-5 grade), Jane Ellis and Tana Clark (K-2 grade), Jami Andersen and Sasha Krumvieda (preschool).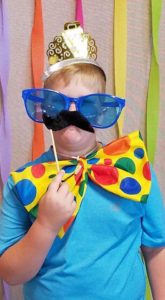 We have four 7th graders and one 2nd grader receiving Bibles on Sunday, September 17. They are seventh graders Krista Bjorum, Carson Clark, Jordyn Freitag, Michael Leidholt, Dylan Paauw, and second grader Harper Year. Children and parents should plan to attend the service and come forward when they are called.
Any questions contact Jane Ellis at kerrynjane@allaincecom.net or 201-4720. Or refer to samaritanspurse.org on the web.